Zabonprés Session — June 4th at 19:00PM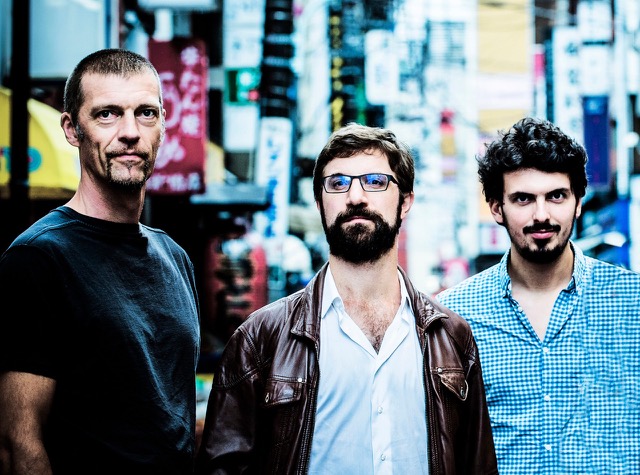 Every TaxiWars fan knows the moment somewhere halfway through the evening: Tom Barman discreetly moves to one side of the stage. Then Robin Verheyen on soprano saxophone deploys his composition "Roscopaje," a vehicle to freewheel briskly together with bassist Nic Thys and drummer Antoine Pierre.
An extraordinary outing now brings the Verheyen-Thys-Pierre trio to the Ardennes for an entire evening. "Roscopaje" is certainly on the program, and probably some other songs from the TaxiWars repertoire as written together by Barman and Verheyen since 2014. But above all, the trio's impressive jazz credentials color their approach and repertoire of their own songs, standards, ballads, Thelonious Monk.
Apart from TaxiWars, the three warriors nimmers also have a serious reputation in international jazz circles. Verheyen and Thys through their long-term presence on the New York scene and through their own records and collaborations with not the least names (Gary Peacock, Marc
Copland, Joey Baron for Verheyen, Bill Carrothers at the legendary Village Vanguard for Thys). Antoine Pierre, with his band Urbex, is now considered one of the rising stars in Europe.