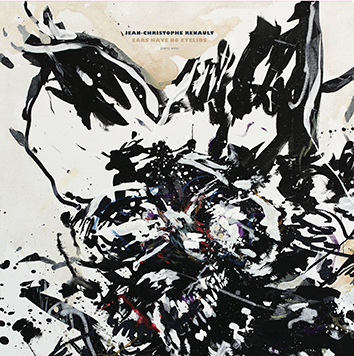 This record is the result of half a century of talking with the King… of instruments.Since my vinyl Touche A Touche in 1984, this solitary conversation is my favorite ground… I am aware that it would take me several lifetimes to know the 88 keys of my keyboard, therefore, in case of a possible reincarnation, I would choose again and again the piano as a faithful companion. 
On this road I met four teachers:
-Colette-Claire Guillerez, an old lady with a degree from the Paris Conservatoire, left-handed and… not exactly "perky"*, but so quiet that she ended up becoming a nun in Compiègne. Her playing and her pianistic gestures were incredibly soft…
-Ron Wilson, jazz singer and pianist, joint smoker, shy, humble and charming…whose voice captured the pain and revolt of the African-American people.
-Frederick Rewsky, New York composer, Jewish of Polish origin, an anarchist, virtuoso pianist, great admirer of Ludwig Van Beethoven and famous for his 36 variations 'The people will never be defeated'.
-Satiena Soulama, Mandingo balafonist, Gouin ethnic group's griot in Banfora, province of Comoé in Burkina-Faso, a star unfairly forgotten in the sky of African music.
Ears have no eyelids pays tribute to these masters who have inspired my modest musical journey and to all those who have ears without borders…
*In French "guilleret" means perky.
CD / VINYL