Jean-Christophe Renault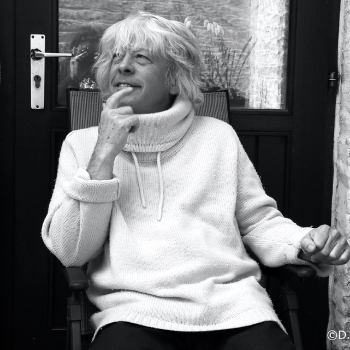 Jean-Christophe Renault (Liège Belgium 1960)
Jean-Christophe Renault is an off-track pianist and composer.
Neither a jazzman nor a world music musician, he could perhaps today be assimilated into the so-called neo-classical current, somewhere between Keith Jarrett and Erik Satie.
He frequented jazz (a first record in 1981 with the saxophonists Jacques Pelzer and Steve Houben), composition (studies at the Liège Conservatory with Frederic Rewsky),
improvisation (courses in Paris with Alan Silva at the IACP), Anglo-Saxon poets (numerous works on texts by W.B. Yeats and Emily Dickinson), solitude (6 albums of Piano Solo) and world music: Lena Willemark (Voice – Sweden), Ivan Stefanov (Gadulka-Bulgaria), Didier Laloy (Accordion-Belgium) Satiena Soulama (Balafon-Burkina-Faso) Johanna-Adèle Jüssi (Violin-Estonia)…
"Ears Have No Eyelids" is his sixth solo piano album and the first reference on Fabrice Lamproye's new label.
"Jean-Christophe celebrates low registers with high-pitched fervor, sings Yeats while bowing to Satie, thumbs his fingers at weightlessness as he makes his instrument sound a heavy chord. Why not ? He is elsewhere, in metal and fern, gypsy curves, gadjo cigars…….
Jean-Christophe's music is an oxymoron, a gentle caress to lost illusions, a feeling garnered after oh so many detours, this wave spreading on and on in the pond, to then invade the swamp and the ocean, where anyway nothing is dormant, and where fish flout the fishermen.
Jean-Christophe Renault is this great singing engine with doors and windows and wheels to travel in, this big bear politely hiding behind his honey-rock, singing to whoever will listen : "damn all the barbers" …..because for this child of the people, joy is melancholy, and darkness a cantata, an ink which rings, like a poem by Emily Dickinson."  Erno